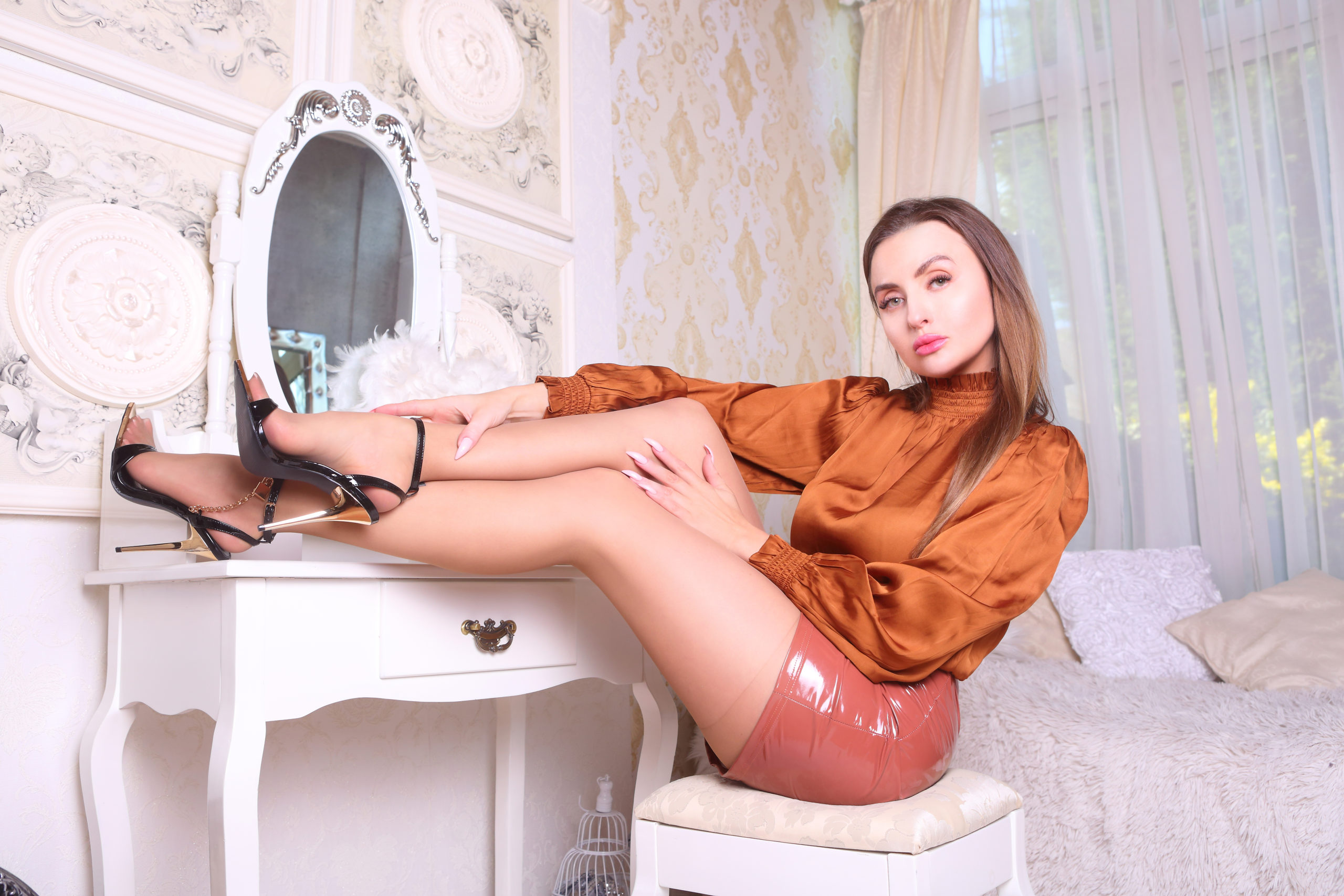 I live in Poland but offer my site mainly in German. This has the simple reason that I travel a lot through Germany and have a lot of German slaves. I would still like to provide you with information and contact options to me even if you do not speak German. Currently there is only this one overview page. For the future I plan to enlarge the English section of my website.
I'm glad you found your way to your new foot fetish goddess and mistress. We share a common passion for eroticizing feet and many other things that go with it. As an attractive as well as experienced fetish model, I consistently point you in the right direction to develop and live out your foot fetish in willing servitude. Slaves of all ages, whether already experienced or beginners, can consider themselves lucky to enter the world of erotic feet, horny nylons and breathtaking high heels together with me. As the queen of foot eroticism, I hold court in Krakow Poland. However, you will see that besides my physical presence, I can offer you other sexy ways to live your slavishness and fetish in a satisfying way every day. Enjoy foot fetish real sessions with me your mistress!
In Real Sessions you will humbly submit to my dominance and irresistible feet on the spot. With hot videos or intimate fetish accessories like worn nylons that you can buy in the affiliated store, you will experience all the ups and downs of a slave's existence. Likewise, you will become aware of your dependence on your strict mistress, which you will savor in all facets. Get ready for my dream feet to become truly addictive.
As a native of Poland, a few years ago I transferred my own inclinations to foot fetish as well as dominance into an exciting profession to give foot fetish slaves like you a purpose in life. You expect beautiful feet in shoe size 37/38. This impression is complemented by my attractive overall appearance, which will drive you even further crazy with hot lingerie, seductive nylons, skinny jeans, latex, wet look and a cup size of 75 D. As a true foot exhibitionist, I regularly depict my gorgeous feet in a variety of poses with and without footwear in sizzling video clips that are updated weekly. You won't be able to help but become a member of my video section to see your mistress in action at any time. Also, you will hardly be able to avoid surrounding yourself with fetish accessories of your first foot lady, which will throw you back to your slave existence and your fetish with pleasure in every moment.
You have three ways to get in touch with me. Once my great foot fetish video members page on the countless of my foot fetish videos await you. Then my OnlyFans channel and (if you need it harder) my BDSM Sado Maso video members page. All three stand alone and have different content. On all three ways you can reach me and there you can send me a private message. You can now choose which way you want to go.
This page is a basic information for users who do not speak German.